To spread out the shame a little more evenly, I got my sister addicted to the series:
Zettai Kareshi / Absolute Boyfriend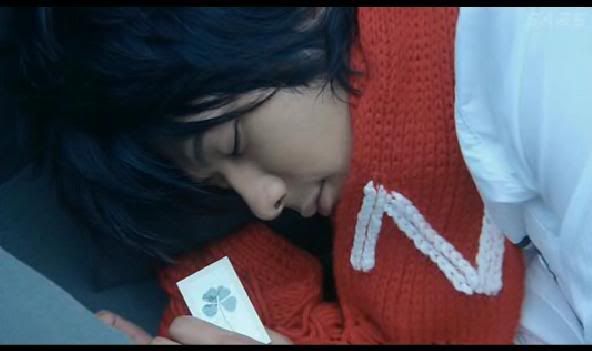 ABSOLUTE BOYFRIEND
absolutely killed our faces! There was not a dry cheek in the house, nor was there a tissue unmarred by our tears! A great and lighthearted attempt to entertain. Basically, lonely cute girl, Riiko, is selected to participate in a research experiment where
she receives a ROBOT BOYFRIEND
, programmed to meet her preferences. The major conflict: IS SHE TRYING TO BE IN LUUUUUUH WITH A ROBOT FORREAL, FORREAL?
It's rumored that the ROBOTBF, Mokomichi Hayami is
1/2 Filipino
, but it might just be on some "tanner than your average Japanese male" type thing. I hate to admit it, but I am pretty partial when I hear crap like that. I am secetly hoping it's not on some inaccurate
Foxy Brown
/Jay-Z tip (yet HOVA is neither quoted confirming nor denying his alleged Filipinoness, but my instincts tell me he is not.)
Anyway, back to the doramas!
You saw it coming,
just NOT LIKE THAT.
The love letter scene KILLED ME
! It made my sister and I want to save up 100million Yen, and wish that we too can have relationships with highly functional appliances, that ultimately evolve to develop feelings and their own will. A better piece of investment than
certain lifelike plastic and latex technologies
reported for similar purposes.
But it's cool that the ending theme is super cutesy-like. Helps lift the spirits!