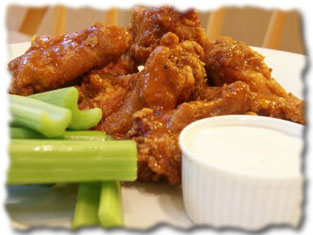 i don't like sports, but i like this about sporting.
(i think the taste is a remnant from my undergrad days.)
therefore, i'm debating how i want to spend this sunday.
SCOVILLE SCALE, Y'ALL! <3
but i am a big fan of "pulutan" in general, which in tagalog means "pick up food", or ANYTHING that can be made into informal hors d'oeuvres. ahem:
i'd love to eat a hotwing and some cake. i wish sports events would incorporate some petit fours. but the argument would be that they're too "girly."
oh, i GUESS. :*(
ps: more about how myung mi kim changed my life, and meeting sonia sanchez and li young lee in the next post. <3 man! life is good.